Persons
Artistic Direction
Bogdan PLISH
Choirmaster General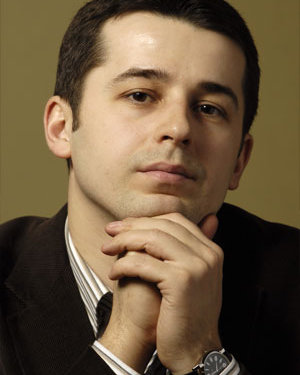 Honored Artist of Ukraine.
Bohdan Plish graduated from Tchaikovsky National Music Academy of Ukraine (2001, choir direction course by the People's Artist of the USSR, prof. L. M. Venedyktov; 2006, opera and symphony direction course by the People's Artist of Ukraine, prof. R. Kofman) and additionally completed assistant training course by L. M. Venedyktov. 
Since 2002 he has been working in the National Opera of Ukraine, at first as a prompter, then as a choirmaster (2007) and since 2013 as a choirmaster general. He is the staging choirmaster of the operas "Boyarynya" by V. Kyreyko, "The Elixir of Love" by G. Donizetti, "Cinderella" by G. Rossini, "Don Carlos" by G. Verdi, "The Tale of Tsar Saltan" N.Rimsky-Korsakov  and the choir scenes of the "Zorba the Greek" ballet by M. Theodorakis. 
Bohdan Plish is the founder and has been the head of the "Kredo" chamber choir since 2002. The choir became fairly popular among music lovers and was praised by some of the most renowned musicians of Ukraine. It is a regular member of international fests, including "Kyiv Music Fest", "Zolotoverkhy Kiyv", "Volodymyr Kraynev zaproshuye…" ("Volodymyr Kraynyev invites…"), "MozArt Fest", etc. He collaborates with a number of the Ukraine's most well-known composers – Y. Stankovych, L. Dychko, V. Sylvestrov, M. Skoryk, H. Havrylets', V. Stepurko, M. Shukh. In 2005-2006 the choir toured in Russia, Poland, Germany, Italy, and took part in the IV and V Moscow Easter Festivals (Art Director – Valery Gergiev), performing in the most prestigious Moscow concert halls. The "Kredo" choir is the winner of the XXIV International "Hajnowka-2005" sacred music contest. 
Bohdan Plish was honored with the Grand Prix of the III All-Ukrainian Contest of Choir Conductors and received Levko Revutzky Prize.